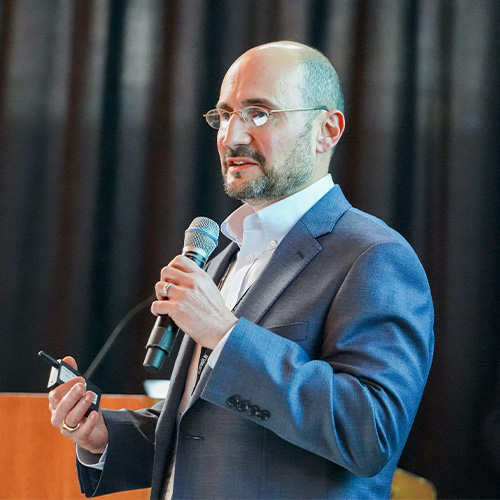 Passion is what drives the entrepreneur to create and innovate, but it must be managed and balanced with dedication, open-mindedness, and patience. Nicos Vekiarides delves into the importance of building a stable foundation within a startup to guarantee its longevity.
In this episode, we discuss…
Why it's ok…sometimes even preferable…for a startups to grow slowly
The fundamental pillars that every startup must adhere to, regardless of the industry
The qualities to look for when building your team
Why you should always look beyond your initial idea and your original product
About Nicos Vekiarides…
Nicos Vekiarides is the Chief Executive Officer & co-founder of Attestiv. He has spent the past 20+ years in enterprise IT and cloud, as a CEO & entrepreneur, bringing innovative new technologies to market. His previous startup, TwinStrata, an innovative cloud storage company where he pioneered cloud-integrated storage for the enterprise, was acquired by EMC in 2014. Before that, he brought to market the industry's first storage virtualization appliance for StorageApps, a company later acquired by HP.
Nicos holds 6 technology patents in storage, networking and cloud technology and has published numerous articles on new technologies. Nicos is a partner at Mentors Fund, an early-stage venture fund, a mentor at Founder Institute Boston, where he coaches first-time entrepreneurs, and an advisor to several companies. Nicos holds degrees from MIT and Carnegie Mellon University.

Danielle Gillespie's Ideas Last website (https://www.daniellegillespie.net/) 

An introduction to Ideas Last (https://bit.ly/2W08GgM)

Email: dg@daniellegillespie.net

LinkedIn: https://www.linkedin.com/in/daniellegillespie/

Medium: https://medium.com/@dgillespie_irl

If you liked this episode, please don't forget to tune in, subscribe, and share this podcast!